How We Create Value
Fournarakis S.A. product range is manufactured under high production standards and cutting edge technology with high quality and carefully selected raw materials.
The unique presentation of our tools provides a special profile that makes them stand out from the competition.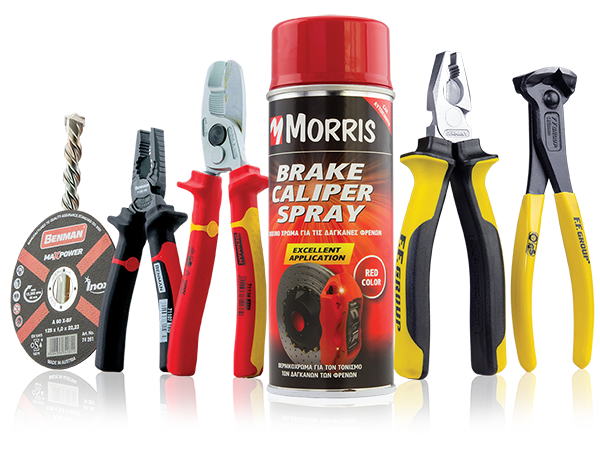 Our 4 product categories
The first 2 are our core categories and they constitute 70% of our business activity
Own Production
We design from scratch, develop and manufacture exclusively using our own molds in top factory plants in Germany, Austria, England, Italy, and everywhere else we are able to find a competitive manufacturer.
We manufacture high quality products, utilizing the most advanced manufacturing standards and state-of-the art technological equipment, creating the biggest and most complete tools series, always at competitive and affordable prices, providing a competitive advantage to our customers.
Own Label
We are looking for the world's leading manufacturers that produce proven quality products.
We cooperate to create our unique own label lines, achieving excellent prices at maximum quality.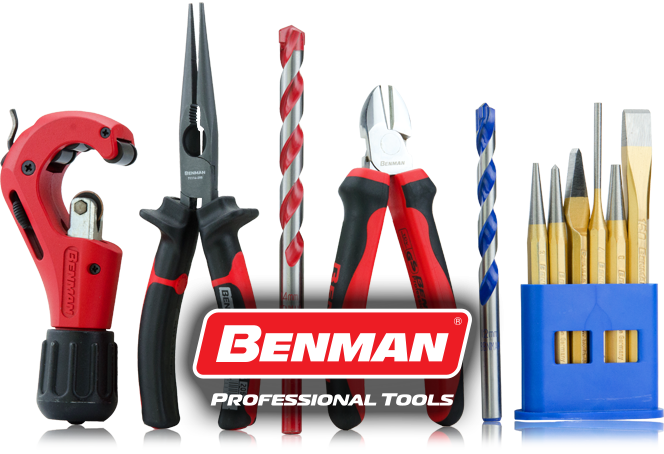 The Choice of Professionals!
BENMAN are on top in the Premium & Professional tools market. They offer High Performance in every demanding use combined with their competitive prices. They consist of hand tools & accessories, power tools accessories, garden & farming tools, safety equipment and paint tools
BENMAN professional tools stand for:
unique manufacture and materials quality

huge product range and unbeatable prices

ISO 9001:2008 standards certification
www.benman-tools.com
Your No1 DIY Choice!

FF GROUP TOOLS, cover the needs of both DIY users, who love "tinkering" and professionals that seek the most economical solution.
They consist of hand tools, fasteners and safety equipment
FF GROUP TOOLS series is unique for:
quality, toughness and reliability

extremely competitive prices

ergonomic design and practical packaging

fast selling product range

ISO 9001:2008 standards certification
www.ffgroup-tools.com
Welcome
to the World of Morris
MORRIS, series include High Quality Technical and Decorative Sprays, brushes, tapes, silicones, sealants and abrasives
for professional or DIY uses (decoration, painting and more)
MORRIS products are unique for:
top quality production

modern design

complete range

excellent value in relation to their quality

ISO 9001:2008 standards certification
Absolute Safety!
HUGO LOCKS design and manufacture high quality products, with maximum durability and excellent design, securing absolute safety.
HUGO LOCKS range includes locks, padlocks and cylinders
HUGO LOCKS products are well known for:
technologically advanced production processes and their continuous tough endurance tests of each product separately,that classify them into the global elite of security products.

best quality raw materials

advanced design and competitive prices

ISO 9001:2008 standards certification
www.hugo-locks.com
High Technology in
Welding!

Zimer Inverter welding machines. Their production is formulated according to the strictest European safety standards aiming at optimum quality, maximum performance and competitive price.
Our company imports and distributes exclusively, famous and dominant brands like ANNOVI BLUE CLEAN,  SOUDAL, MARINA, VSM, PETA.
With the highest responsibility, we offer leading European quality, winning customers looking for branded products of European standards
We cooperate with leading companies, as our primary goal is
the distribution of the most powerful brand names in their category, to the Greek market.
At the same time we distribute many famous European tool brands, as well as no name tool series from China and Taiwan,
securing always competitive prices due to the significant imported volumes.