12 Hours Daily Telephone Support
Direct service from the most experienced internal sales team, supporting you
for so many years!
O
rders incoming to the call center
until noon
, are delivered the next day, in
less than 24 hours.
Ask your internal salesman the hours you should place your order,
to catch the next day's itinerary, depending on your location.
He/she is always available in front of the PC and knows everything about you, better than anyone else

Knows the products availabilities and shipment phase of your existing order

Telephone orders count on your personal salesman's turnover

Οι τηλεφωνικές παραγγελίες καταχωρούνται Άμεσα στο σύστημα και δρομολογούνται με προτεραιότητα

Telephone orders are registered Directly in the system and routed in priority
Strive to Be the Best in All We Do
We develop the most Complete tool lines
We Constantly Expand our Product range and Quality
We always maintain Competitive Prices without any Compromise in Quality
24 Hours
Order Execution
Top Performance in Record Time
All orders are executed efficiently using our advanced logistics procedures,
with impressive precision and almost zero omissions.
Almost 100% Stock Availability
Take advantage of the large stock we hold in our warehouse, allowing you to reduce the stock in your store and freeing up capital and space for new products
Cutting-edge technology in our 13.000m² Logistics Center

State-of-the-art electronic and mechanical equipment

WMS: Warehouse Management Software

Bar code scanners και Voice Picking
Order as much as
you want!
Our partners can order the quantity they need, without minimum quantity per item, as often as
they want, from our wide product portfolio
We gather and carry sufficient stock to fulfil all orders in our Central Logistic Centre, from where we can deliver your required product
mix directly to your facilities!
We undertake FOR FREE the 3D Design

and Merchandising Consulting of Your Store*
Products only sell successfully if they are displayed purposefully!
ΤOur in-house design department can generate the most efficient workspace design for your store or your customers' stores, using 3D architectural drawings.
Our modeling programs allow you to explore different options, save space and time and improve the way your products are displayed
Results:
Modern store displays that highlight products' unique characteristics

Excellent presentation solutions using stands & shelves

Greater support for the end-user in choosing the product they need

Easier identification of product shortages and simplification of the ordering process
*Only for Customers
Delivering Complete Solutions
Our specialized and experienced merchandising consultants can offer assistance
with innovative and meaningful product placement, including stands and promotional displays, as well as providing practical solutions for space-saving.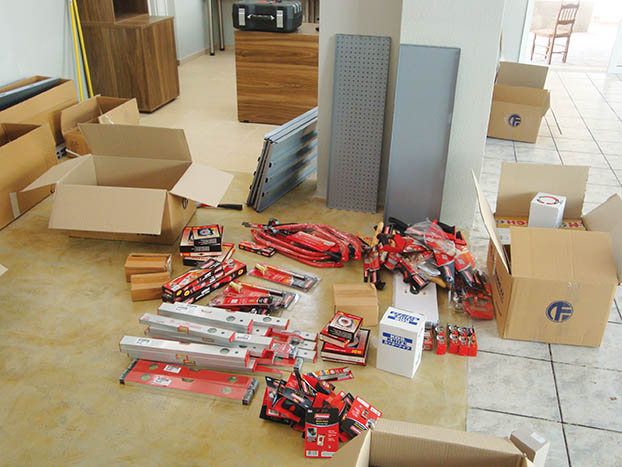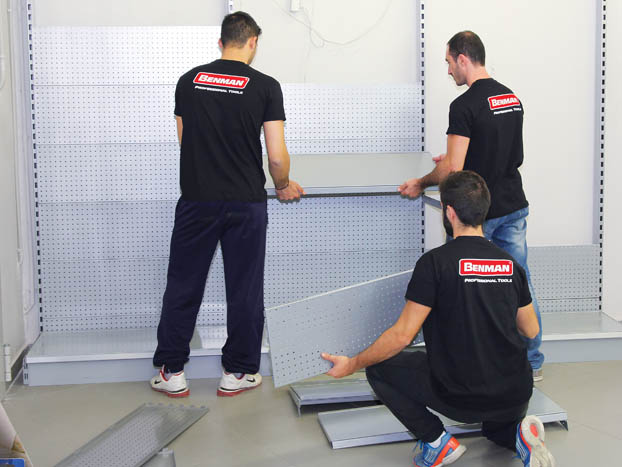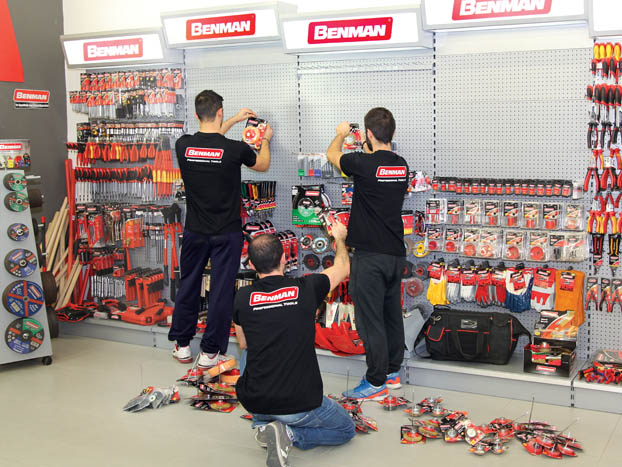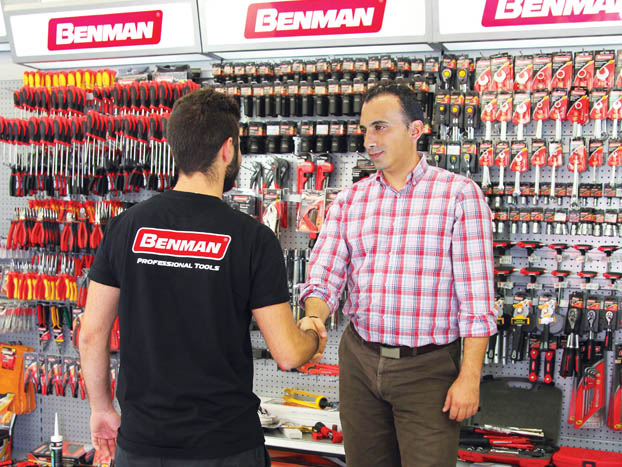 We train you and your Sales Personnel
Benefit from our experience and know-how
by participating in our training courses

We can train you and your sales personnel on our product portfolio's selling points,
providing suitable promotional material as well as imparting to you our technical and sales knowledge.
Before drawing up a training proposal we are happy to discuss your needs and develop a course that suits you!
We organize training seminars:
In groups or individually

In-house or at our own facilities

Online (distance webinars on demand)

With experienced product managers

On topics relevant to your business

That impart immediately applicable knowledge
Testing the
Quality
Hands-on testing of our products to discover their superiority compared to those of our Competitors!
Interactive Product Training

Hands-on Testing

Results Analysis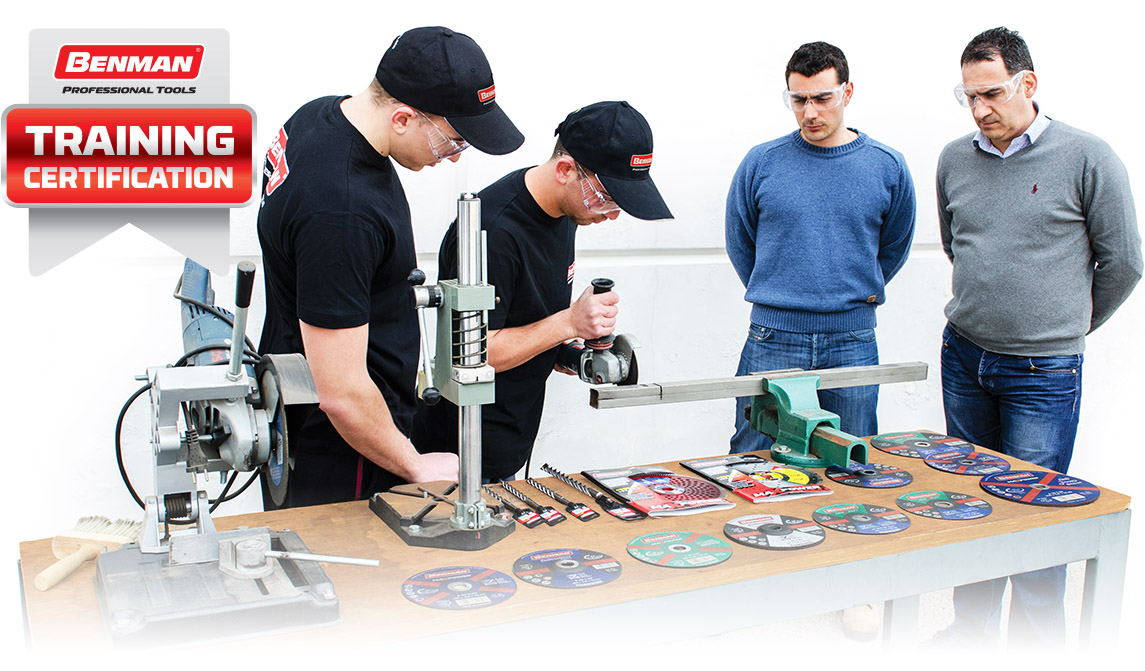 Service, the way you want it!

Tool repairs require specialized personnel and equipment, to ensure safety and guarantee quality! Avoid shoddy repairs to the tools!
Send them to our Service Department and we will repair them quickly, economically, guaranteed and always using original spare parts and consumables.
Theodore Panagiotakis
Head of Service Department
Official & Authorised
Faster
Cheaper